Payment Options for Individuals and Families
We want to make it easy for you to pay your monthly premium, so choose the option that works best for you.
Did you just enroll in a CareConnect plan? You'll soon receive an acknowledgement letter confirming your enrollment and providing information on how to pay your first month's premium. This is called a binder payment. To make sure your coverage takes effect on the date you've chosen, please make your binder payment by mail or in person as soon as possible. Remember to include your enrollment confirmation number and member name on the check.
Once you've made your binder payment, you can start to take advantage of our convenient online Payment Portal to make one-time payments.
Pay Online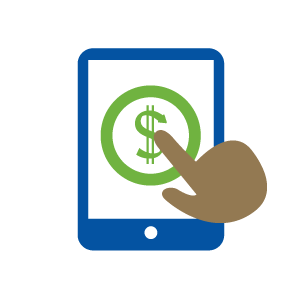 If this is your first time using our Payment Portal, register below by clicking "Sign-up"
Payment Portal Terms of Service
Pay by mail

Checks should be made payable to CareConnect and mailed to the following address:
CareConnect
P.O. Box 95000-5675
Philadelphia, PA 19195-5675
Pay In Person
Visit our Customer Care Center
8:00 AM - 5:00 PM
Monday - Friday
2200 Northern Boulevard, Entrance A
East Hills, New York 11548